Stephen Colbert is 59 years old today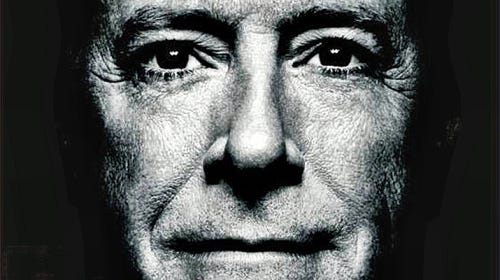 Stephen Colbert is 59 years old today.
A political satirist, writer, comedian, television host and actor, Colbert was the host of Comedy Central's The Colbert Report, a satirical news show in which Colbert portrayed a caricatured version of conservative political pundits.
On April 10, 2014, Colbert was chosen to succeed David Letterman as the host of the Late Show on CBS after Letterman retired in 2015. Colbert began his current show on CBS on September 8, 2015.
Colbert originally studied to be an actor, but became interested in improvisational theatre when he met famed Second City director, Del Close, while attending Northwestern University.
He first performed professionally as an understudy for Steve Carell at Second City Chicago. Among his troupe mates were comedians Paul Dinello and Amy Sedaris, with whom he developed the sketch comedy series Exit 57.
In 2005, he began to host The Colbert Report. Following The Daily Show's news-parody concept, The Colbert Report was a parody of personality-driven political opinion shows such as The O'Reilly Factor. The series established itself as one of Comedy Central's highest-rated series.
Photo from Time Magazine