Discover more from Frank Beacham's Journal
Stories about music, culture, technology and history.
Mary Wells, a singer who helped define the emerging sound of Motown in the 1960s, was born 80 years ago today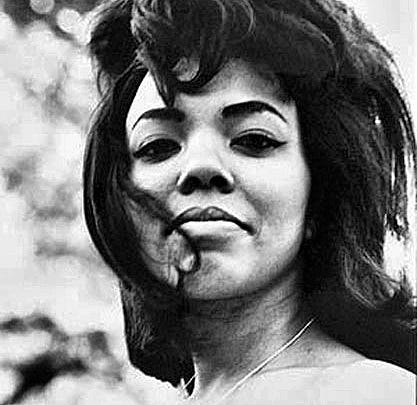 Mary Wells, a singer who helped define the emerging sound of Motown in the 1960s, was born 80 years ago today.
Along with The Miracles, The Temptations, The Supremes and the Four Tops, Wells was part of the charge in black music onto radio stations and record shelves of mainstream America "bridging the color lines in music at the time."
Wells had a string of hit singles composed mainly by Smokey Robinson, including "Two Lovers" (1962), "You Beat Me to the Punch" (1962) and her signature hit, "My Guy" (1964). She became recognized as "The Queen of Motown" until her departure from the company in 1964, at the height of her popularity. She was one of Motown's first singing superstars.
Born near Detroit's Wayne State University, Wells's mother worked as a domestic and she had an absentee father. One of three children, she contracted spinal meningitis at the age of two and struggled with partial blindness, deafness in one ear and temporary paralysis.
During her early years, Wells lived in a poor residential Detroit district. By age 12, she was helping her mother with house cleaning work. Wells used singing as her comfort from her pain. By age 10, she had graduated from church choirs to performing at local nightclubs in the Detroit area.
At 17, Wells graduated from Detroit's Northwestern High School and set her sights on becoming a scientist. But after hearing about the success of Detroit musicians such as Jackie Wilson and The Miracles, she decided to try her hand at music as a singer-songwriter.
In 1960, 17-year-old Wells approached Tamla Records founder, Berry Gordy, at Detroit's Twenty Grand club with a song she had intended for Jackie Wilson to record, since Wells knew of Gordy's collaboration with Wilson.
However, a tired Gordy insisted Wells sing the song in front of him. Impressed, Gordy had Wells enter Detroit's United Sound Studios to record the single, titled "Bye Bye Baby."
After a reported 22 takes, Gordy signed Wells to the Motown subsidiary of his expanding record label and released the song as a single in September, 1960. It peaked at #8 on the R&B chart in 1961, and later crossed over to the pop singles chart, where it peaked at #45.
Wells' early Motown recordings reflected a rougher R&B sound than the smoother style of her biggest hits. Wells became the first Motown female artist to have a Top 40 pop single after the Mickey Stevenson-penned doo-wop song, "I Don't Want to Take a Chance," hit #33 in June, 1961.
In the fall of that year, Motown issued her first album and released a third single, the bluesy ballad "Strange Love." When that record bombed, Gordy set Wells up with The Miracles' lead singer, Smokey Robinson.
Wells' teaming with Robinson led to a succession of hit singles over the following two years. Their first collaboration, 1962's "The One Who Really Loves You," was Wells' first smash hit, peaking at #2 on the R&B chart and #8 on the Hot 100.
Wells' success continued in 1963 when she hit the Top 20 with the doo-wop ballad "Laughing Boy" and scored three additional Top 40 singles: "Your Old Standby," "You Lost the Sweetest Boy" and its B-side, "What's Easy for Two Is So Hard for One."
"You Lost the Sweetest Boy" was one of the first hit singles composed by the successful Motown songwriting and producing trio of Holland-Dozier-Holland, though Robinson remained Wells' primary producer.
In 1964, Wells recorded "My Guy." The Smokey Robinson song became her trademark single, reaching #1 on the Cashbox R&B chart for seven weeks and becoming the #1 R&B single of the year. The song successfully crossed over to the Billboard Hot 100, where it eventually replaced Louis Armstrong's "Hello, Dolly!" at #1, remaining there for two weeks. The song became Wells' second million-selling single.
Ironically during her most successful year, Wells was having problems with Motown over her original recording contract, which she had signed at the age of 17. She was also reportedly angry that the money made from "My Guy" was being used to promote The Supremes, who had found success with "Where Did Our Love Go."
Though Gordy reportedly tried to renegotiate with Wells, the singer still asked to be freed from her contract with Motown. That would be the peak of her success.
Wells died on July 26, 1992 at the age of 49. After her funeral, which included a eulogy given by her old friend and former collaborator Smokey Robinson, Wells was laid to rest in Glendale's Forest Lawn Memorial Park.