Discover more from Frank Beacham's Journal
Stories about music, culture, technology and history.
K. T. Oslin was born 81 years ago today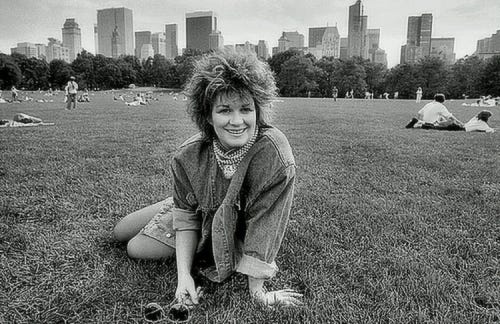 K. T. Oslin was born 81 years ago today.
A country music singer and songwriter, Oslin was known for a series of Top 10 country hits during the late 1980s and early 1990s, four of which topped the chart.
Kay Toinette Oslin was born in Crossett, Arkansas, but soon after her birth her family moved to Memphis and then to Houston. She considered Houston her hometown. She attended Methodist-affiliated Lon Morris College in Jacksonville, Texas, relocating to New York upon graduation.
Oslin initially performed as a folk singer with Guy Clark. She soon began doing advertising jingles, which led to appearances in a number of television commercials.
During the late 1970s, Oslin moved to Nashville and began writing songs. Her first Top 10 hit, as a writer, came when Gail Davies produced her song, "Round The Clock Lovin'."
She released seven studio albums, and charted more than fifteen singles on the Billboard country charts.
Her first Top 10 single, 1987's "80s Ladies," a self-penned song, which proved to be something of an anthem for a generation of female listeners nearing middle age, proved to be her breakthrough. Other singles included the #1 hits "Do Ya" (1987), "I'll Always Come Back," "Hold Me" (both 1988) and "Come Next Monday" (1990).
Other hits included "Hey Bobby," "Hold Me," "Mary and Willie," "This Woman" and "Didn't Expect it to Go Down This Way."
Her song, "Younger Men," appeared on the soundtrack for the film, White Palace, starring Susan Sarandon and James Spader.
She continued to record and release new material into the '90s, though her chart success began to wane. Also during the early '90s, Oslin branched out into acting, taking roles on Paradise and Evening Shade with Burt Reynolds.
On the big screen, she co-starred in The Thing Called Love with Sandra Bullock and River Phoenix.
In June 2015, Oslin was diagnosed with Parkinson's disease. She moved into an assisted-living facility the following year. She died on December 21, 2020, a week after being diagnosed with COVID-19 in Nashville.