Discover more from Frank Beacham's Journal
Stories about music, culture, technology and history.
David Byrne is 71 years old today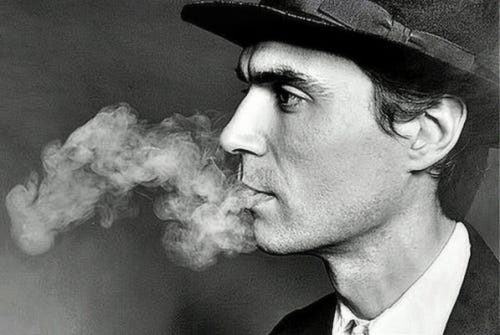 David Byrne is 71 years old today.
A Scottish-born musician permanently residing in the United States, Byrne was a founding member and principal songwriter of the American New Wave band, Talking Heads. He was active with the band between 1975 and 1991.
Since then, Byrne has released his own solo recordings and worked with various media including film, photography, opera and non-fiction.
Moving to Arbutus, Maryland at nine years old, Byrne's father worked as an electronics engineer. Before high school, Byrne already knew how to play the guitar, accordion and violin. He was rejected from his middle school's choir because they claimed he was "off-key and too withdrawn."
From a young age, he had a strong interest in music. His parents say that he would constantly play his phonograph from age three and he learned how to play the harmonica at age five. In his journals, he wrote, "I was a peculiar young man — borderline Asperger's, I would guess." Byrne is left handed but plays guitar right handed.
He graduated from Lansdowne High School in southwest Baltimore County. Byrne started his musical career in a high school duo named, Bizadi, with Mark Kehoe. Their repertoire consisted mostly of songs such as "April Showers," "96 Tears," "Dancing On The Ceiling" and Frank Sinatra songs.
Byrne then attended the Rhode Island School of Design (during the 1970–71 term) and the Maryland Institute College of Art (during the 1971–72 term) before dropping out and forming a band called, The Artistics, with fellow RISD student, Chris Frantz. The band dissolved within a year, and the two moved to New York together with Frantz's girlfriend, Tina Weymouth.
Unable to find a bass player in New York, Frantz and Byrne persuaded Weymouth to learn to play the bass guitar. After some practice and playing together, they founded the group, Talking Heads, which had its first gig in 1975. Multi-instrumentalist Jerry Harrison joined the group in 1977. The band released eight studio albums before going into hiatus in 1988.
David Byrne desired to go solo, but it took three years to announce that the band was breaking up. That came in 1991. A brief reunion for a single, "Sax and Violins," occurred in 1991 before officially dissolving.
During his time in the band, Byrne took on outside projects, collaborating with Brian Eno during 1979 and 1981 on the album, My Life in the Bush of Ghosts, which attracted considerable critical acclaim due to its early use of analog sampling and found sounds.
In 2008, Byrne and his production team turned the Battery Maritime Building, a 99-year-old ferry terminal in Manhattan, into a playable musical instrument. The structure was connected electronically to a pipe organ and made playable for a piece called, "Playing the Building." This project was previously installed in Stockholm, Sweden in 2005 and later at the London Roundhouse in 2009.
Byrne says that the point of the project was to allow people to experience art first hand, by creating music with the organ, rather than simply looking at it.
In 2005, Byrne initiated his own Internet radio station, Radio David Byrne. Each month, Byrne posts a playlist of music he likes, linked by themes or genres. His playlists have included African popular music, country music classics, Vox Humana, classical opera and film scores from Italian movies.
Byrne is known for his activism in support of increased cycling, and for having used a bike as his main means of transport for most of his life, especially cycling around New York. He has a regular cycling column in the New York Times and does not own a car.
Byrne says that he began cycling while he was in high school and returned to it as an adult in the late 1970s. He likes the freedom and exhilaration cycling gives him. He has written widely on cycling, including a 2009 book, Bicycle Diaries.
In August, 2009, Byrne auctioned his Montague folding bike to raise money for the London Cycling Campaign.
In 2008, Byrne designed a series of bicycle parking racks in the form of image outlines corresponding to the areas in which they were located, such as a dollar sign for Wall Street and an electric guitar in Williamsburg, Brooklyn.
Byrne worked with a manufacturer that constructed the racks in exchange for the ability to sell them later as art. The racks remained on the streets for about a year.
Here, Byrne performs "Everybody's Coming to My House" on Colbert